Feng Qi
Foundation Editor
Email: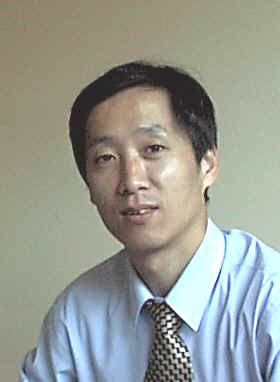 Telephone:
86-391-2930031 (Office)
86-391-2930618 (Home)
Fax:
86-391-2923353
URL:
http://rgmia.vu.edu.au/qi.html (English)
http://dami.jzit.edu.cn/staff/qifeng.html (Chinese)
Address:
Department of Applied Mathematics and Informatics,
Jiaozuo Institute of Technology,
Jiaozuo City, Henan 454000,
The People's Republic of China.
Research Areas:
Theory of Mathematical Inequalities and its Applications
Theory of Mean Values
Theory of Special Functions
Numerical Integration
Classical Analysis
Differential Geometry
Mathematics Education
Other:
Prefers papers to be sent electronically as LATEX files with a copy in DVI or PDF format.
Papers may also be sent by fax or mail.
Editors

R.P. Agarwal


G. Anastassiou


T. Ando


H. Araki


A.G. Babenko


D. Bainov


N.S. Barnett


H. Bor


J. Borwein


P.S. Bullen


P. Cerone


S.H. Cheng


L. Debnath


S.S. Dragomir


N. Elezovic


A.M. Fink


A. Fiorenza


T. Furuta


L. Gajek


H. Gauchman


C. Giordano


F. Hansen


D. Hinton


A. Laforgia


L. Leindler


C.-K. Li


L. Losonczi


A. Lupas


R. Mathias


T. Mills


G.V. Milovanovic


R.N. Mohapatra


B. Mond


M.Z. Nashed


C.P. Niculescu


I. Olkin


B. Opic


B. Pachpatte


Z. Pales


C.E.M. Pearce


J. Pecaric


L.-E. Persson


L. Pick


I. Pressman


S. Puntanen


F. Qi


A.G. Ramm


T.M. Rassias


A. Rubinov


S. Saitoh


J. Sandor


S.P. Singh


A. Sofo


H.M. Srivastava


K.B. Stolarsky


G.P.H. Styan


L. Toth


R. Verma


F. Zhang